Here's an overview of our current projects! For more information and demos, check the sidebar.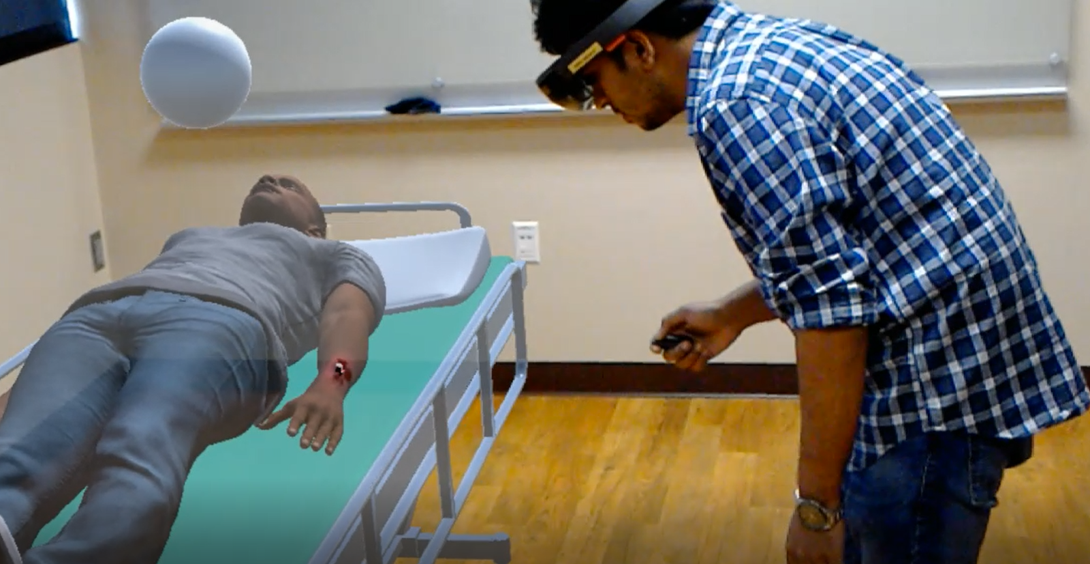 This project has developed to train nurses in a simulated environment to what they may experience in the field.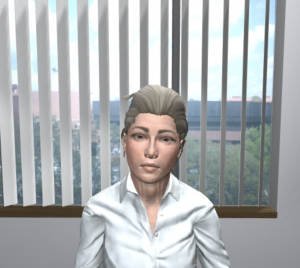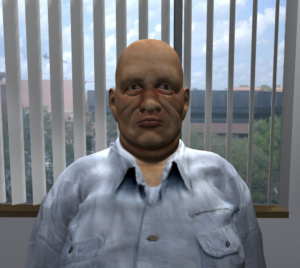 These virtual patients were developed over several years and collaborations to improve speech-language pathology students' communication and empathy skills. These patients provide students opportunities to interact with patients suffering from dysphagia, or trouble swallowing.
Unfortunately, implicit race and socio-economic biases may impact the treatment decisions a physician makes for a patient. To address these biases, we've collaborated with a team of psychologists at IUIPUI to create an intervention to reduce the effects of bias for pain management.
Feel embarrassed to talk to real doctors about stigmatized topics such as mental health and colorectal cancer?

Talk to our virtual healthcare assistants. Our virtual healthcare assistant have interacted with more than 3000 people to discuss stigmatized topics.
| | |
| --- | --- |
| | This project explores how trust in simulations and virtual humans can differ within the same experience and how this can be calibrated to an appropriate level. |
| | |
| --- | --- |
| | This project focuses on training clinicians in two key indices of emotional self-awareness (ESA) in interactions with suicidal patients: 1) recognition of one's own negative emotional responses and 2) the ability to communicate empathy verbally. |